PHOTOGRAPHER. FASHION-FRIEND. ALL-AROUND GEEK.
TESTIMONIALS

AKA WHAT IT'S LIKE TO BE PHOTOGRAPHED BY KAY

"Kay's calming presence put me at ease during the whole experience. I've known her as a fellow cosplay friend for several years, and that was definitely a huge influence when it came to choosing a photographer. Especially with her cosplay background, Kay was hugely helpful when it came to helping me pose and finding shots that were true to the character. As somehow who always feels incredibly awkward when trying to pose for photos, Kay made it feel very natural and relaxed. She's one of my favorite photographers to work with." - SARAH

"Working with Kay is always a wonderful experience! I have done photoshoots with her multiple times over the years for both costume and geek fashion pictures and have always loved the results. She always comes to every shoot prepared with shot ideas and also works with you to make sure you get the pictures you had in mind as well. Since she's also a cosplayer herself, she understands how much effort you've put into your costume and makes it a point to get detail shots that highlight your hard work. It's not something every photographer would make a point to do. I cannot recommend working with Kay enough." - BRIA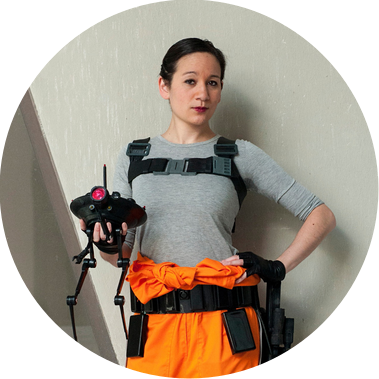 "I had seen some of Kay's other photographs and liked the way she captured nuance in her photos, down to the smallest detail. So when I was looking for professional-level photos of my Aurra Sing cosplay, I knew I wanted only Kay to capture that on camera.
My biggest concern about being photographed was having someone who didn't understand how to accentuate the great parts and downplay the less-great parts of my costume. But that didn't happen. Kay knew exactly what the best angles would be, and how to hide certain things I would be self conscious about.
My favorite thing about our session together was that we had this immediate bond. She made me feel comfortable being photographed, and worked with me to come up with creative poses and backgrounds. The final photos were stunning, and I've said before to Kay that she made me feel beautiful and it can be seen in those shots." - CHRISTY